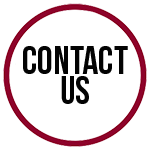 Fordham Observer
140 West 62nd Street, Room G33
New York, NY 10023
General: (212) 636-6015
Business: (212) 636-6016
For general inquires, please direct all correspondence to: fordhamobserver@gmail.com
For advertisement and business purposes, please direct all correspondence to Michael Veverka, Business Manager, at fordhamobserveradvertising@gmail.com. 
The Observer Office is located in G32 in the 140 West 62nd Street building at Fordham's Lincoln Center campus.
POLICIES AND PROCEDURES
• Letters to the Editor should be e-mailed to fordhamobserver@gmail.com. Length should not exceed 200 words. All letters must be signed and include contact information, official titles, and year of graduation (if applicable) for verification.
• If submissions fail to include this information, the editorial board will do so at its own discretion.
• The Observer has the right to withhold any submissions from publication and will not consider more than two letters from the same individual on one topic. The Observer reserves the right to edit all letters and submissions for content, clarity and length.
• Opinions articles and commentaries represent the view of their authors. These articles are in no way the views held by the editorial board of The Observer or Fordham University.
• The Editorial is the opinion held by a majority of The Observer's editorial board. The Editorial does not reflect the views held by Fordham University.