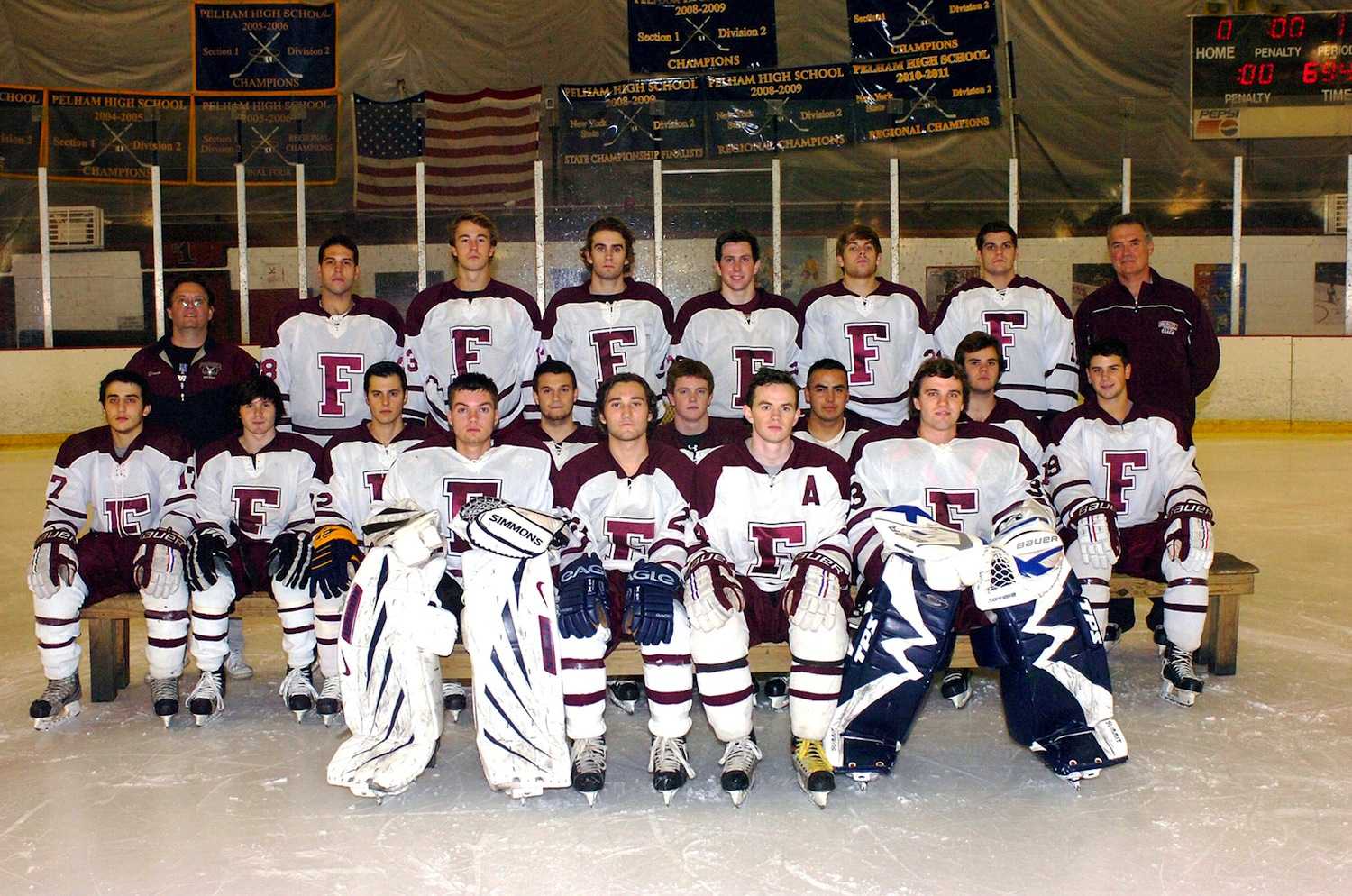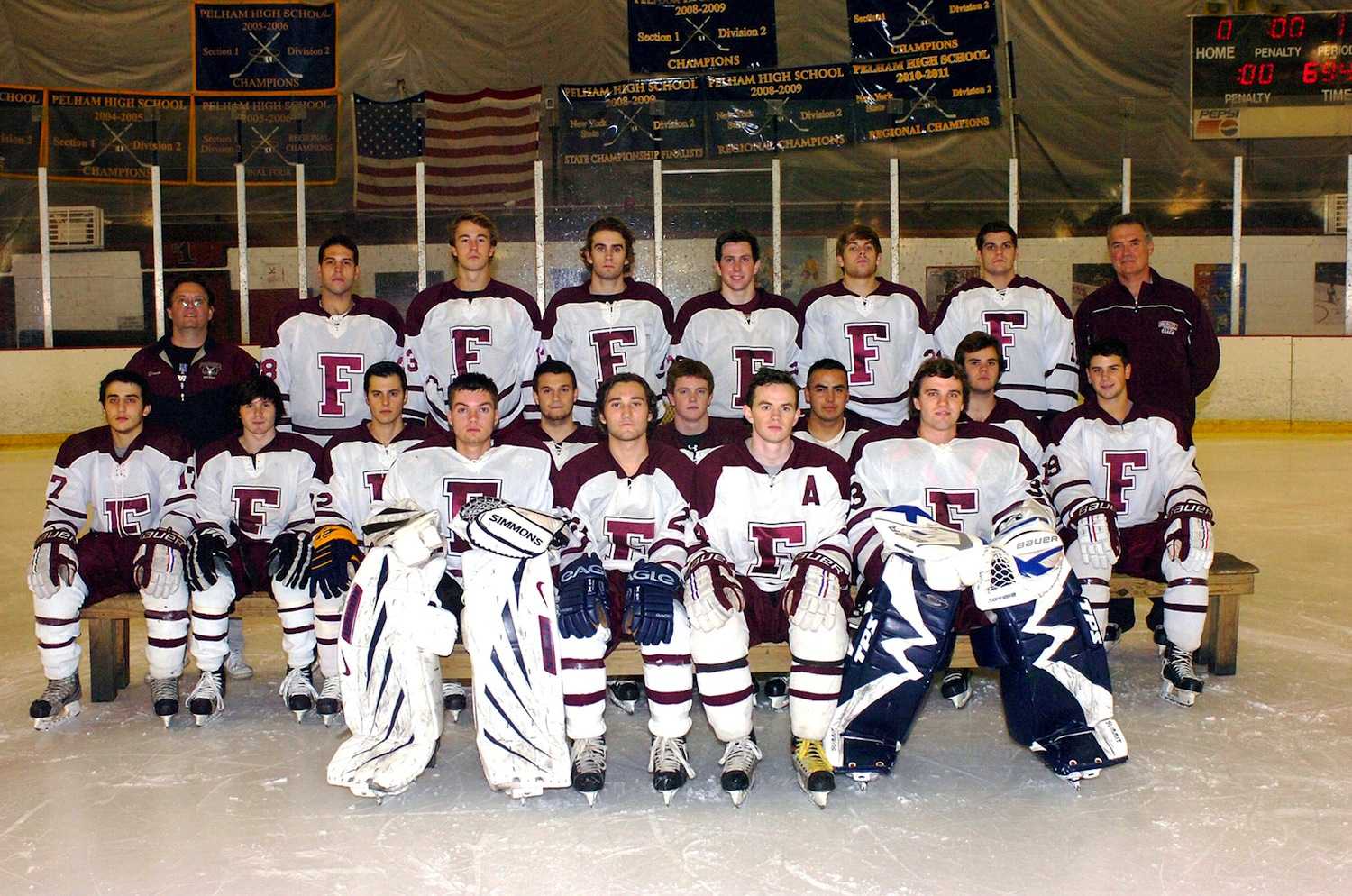 By RANDY NARINE
Sports Co-Editor
The Fordham men's hockey team's season is off to another fast start, as they are tied atop the conference for the third straight year.
The Rams have had great success over the past two seasons, winning the Metropolitan Collegiate Hockey Conference (MCHC) in 2010 and losing in the championship game last season. Co-captain Terrence McGinley, Fordham College at Rose Hill (FCRH) '12 feels this year's team is just as strong and will continue to build on momentum the team has garnered over the past two years.
"I expect to finish first in the conference and win the whole thing," McGinley said. "We've already been there; we were in the championship game two years straight years and the taste from last year's loss is still in our mouths. I don't expect any losing streaks and I can't say we'll win out, but it'll be darn close."
The Rams are an impressive 9-2-1 overall and have a 5-1-0 conference record. The team began this strong run by opening the season on a high note, capturing the Aston College Showcase Championship.
"The showcase is great way to start the year because it jumpstarts the season," Coach Rich Guberti said. "It gets the team to bond over that weekend, getting to know each other and acclimating the new fellas onto the team. We start our regular season with five games already under our belt and it creates a really successful situation for us."
The Rams built on this performance by starting conference play with a four-game winning streak. Guberti credited the strength of the team as having a group of players who are "very coachable, willing to listen, don't think they know it all and are willing to learn."
However, the games haven't all been strong performances as the Rams followed up their winning streak by losing to Hofstra 7-3. "That game showed one of our biggest problems," McGinley said. "We start slow and dig a hole that's too deep to get out of."
Guberti added, "I think we ran into a hot goaltender who just happens to be my son. It was an example of facing a team we thought we were better than. We were overconfident. We didn't train properly; we outshot them but we just lost."
The team rebounded from this poor showing by winning their next game and earning an American Collegiate Hockey Associate (ACHA) Division III ranking. The Rams' number 15 rank in the Atlantic is the team's first ranking in a few years, but one they felt they deserved long before this national recognition.
"I think its great, but I think we've always been this good," McGinley said. "Because we play in a weak conference, the board tends to disrespect us. When you enter tournaments like we did in Aston, the point is to get ranked. You play teams outside of our your realm and prove that you're legit. Now we feel like we got to back up the ranking."
Backing up the ranking is just what the Rams did. In a thriller of a game against number 13 ranked Fairfield University, the team was pushed to the brink, but snatched victory in a 10-round shootout.
"That game was a masterpiece," Guberti said. "We had just gotten ranked and got to play Fairfield. They are a fantastic hockey team that came out flying. Even though they outshot us, we found a way to score. It was a really great game, good competition and exciting hockey."
Craig Hoffman, FCRH '12, has been a rock at starting goalie for the team all season and was masterful stopping all 10 shots in the shootout. When asked about Hoffman's success, McGinley said, "He's a senior who has been around the block. He doesn't get rattled. When I talked to him after the shootout he said he wasn't nervous and didn't feel pressure. He was excited and you need that."
The Rams have a good shot at taking their conference crown. However, qualifying for regionals will still be a difficult task because of a lack of ranked teams in their schedule.
If they do make it, Guberti said, "I think this team could compete at a regional level. My goal for the future is to get this program to go regionals and qualify for nationals."
Going forward the team is going need great play from their secondary lines if they are to make their dream of another conference championship a reality. "Secondary scoring is going to be the X factor," coach Guberti said. "We have a fantastic first line and we need scoring from the second and third line. We're not team of superstars. We play a system that everyone buys into and sacrifices for, and I'm proud of them."