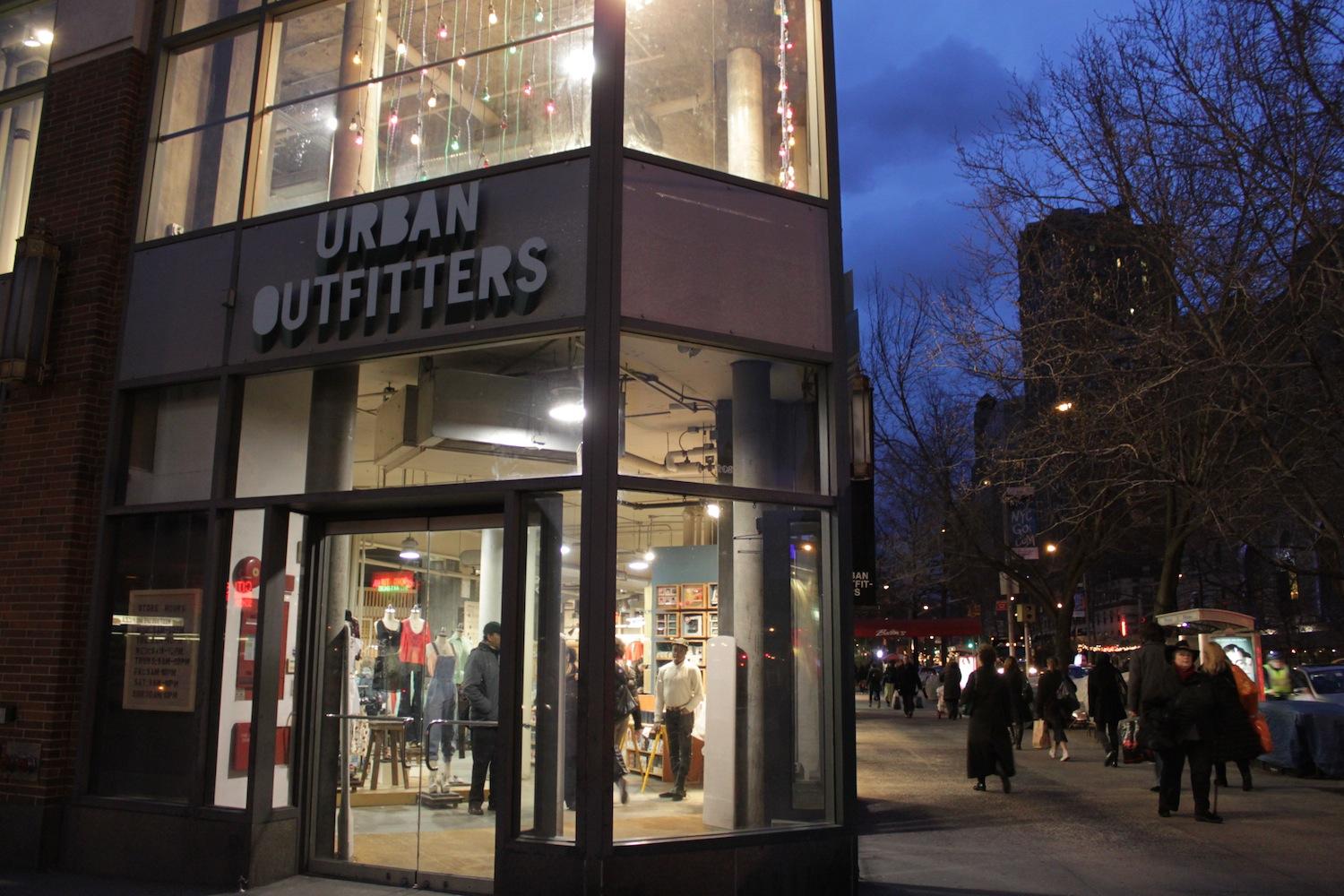 Designers Only Manage to Imitate the Past, Not Imagine the Future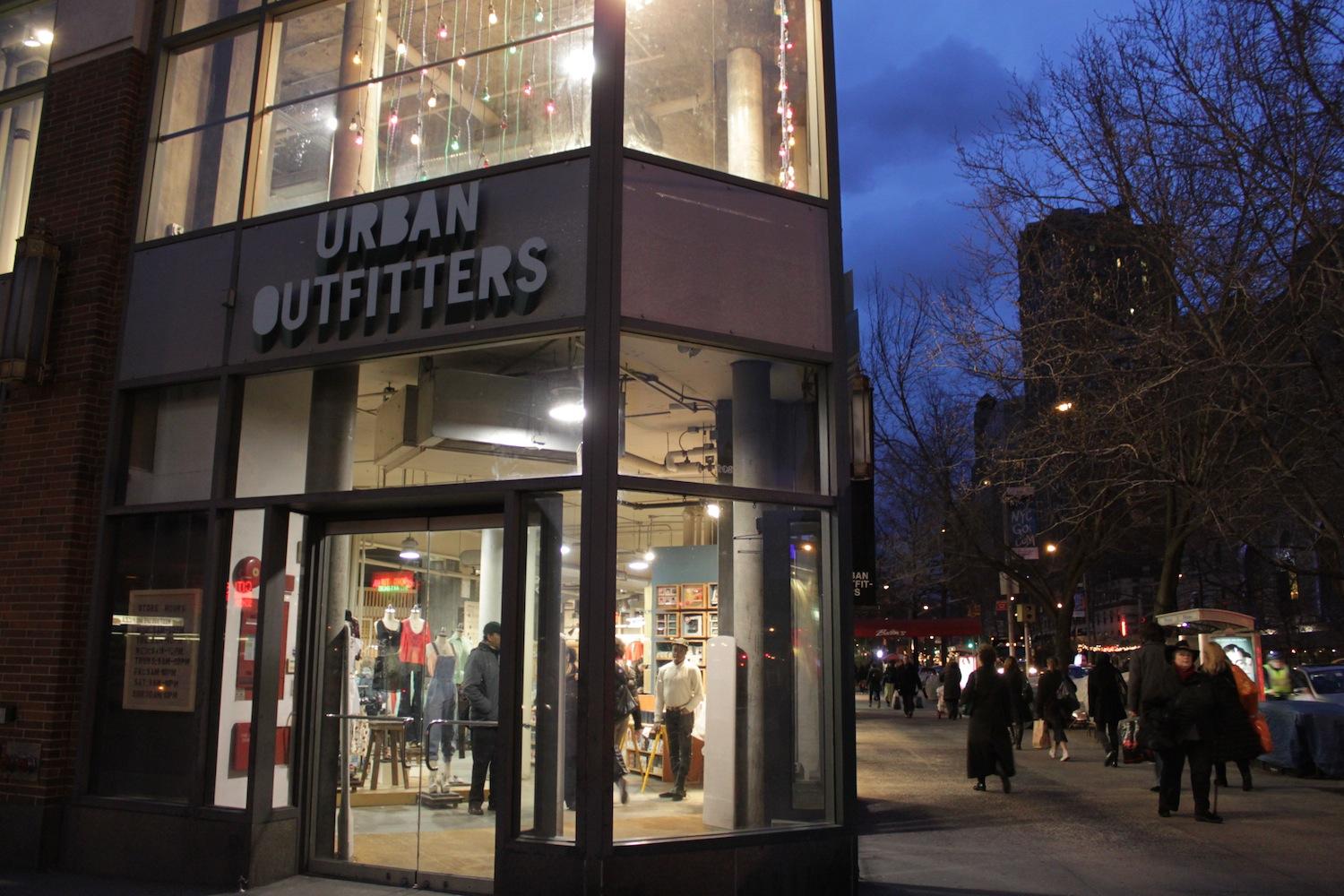 By BIANCA JEAN-PIERRE
Contributing Writer
Published: February 22, 2012
While walking past a newsstand in the Columbus Circle subway station, a bright yellow Complex magazine cover caught my attention. It featured up-and-coming hip-hop artist A$AP Rocky and fashion design icon Jeremy Scott holding up their fists against a yellow backdrop with bright red lettering. As I stared at the cover, I remembered a popular and very similar 1985 art exhibit poster for Andy Warhol and Jean-Michel Basquiat posing the same way in front of the same backdrop. The similarities were so close that at first glance it seemed as though I were looking at the same poster. There is nothing wrong with a tribute, but the recurring trend is that present-day culture, particularly in the fashion world, seems to be a rendition of the past.
Retro style and vintage clothing have always been a part of fashion due to their classic, timeless appeal. The right vintage pieces combined with a modern wardrobe can still produce a timely look. Unfortunately, it is becoming too easy to adapt vintage pieces into our present wardrobes because not much in the sartorial world has changed.
Topshop calls on shoppers to check out their '90s grunge pieces on their homepage. Urban Outfitters quickly sells out of vintage Levis cut-off shorts and '80s "Cosby Sweaters," while flared jeans and suede bags with extreme fringe a la 1970s have made a comeback.  Instead of simply drawing inspiration from these trends in the hopes of transforming them into something new, we are just bringing them back into the present, which is essentially leaving us in the past.
In addition to sneaking a peek at Jeremy Scott's Complex magazine cover from the newsstand, I had the opportunity to attend his Fall/Winter 2012 show at Milk Studios for New York Fashion Week. The psychedelic colors and patterns channeled the '60s while the crimped and choppy platinum blonde bobs and blue lipstick embodied the '80s.
As energetic and aesthetically impressive as his show was, the constant reminiscence of fashion from a prior time is making it difficult for the 21st century to establish its own look for future generations to draw inspiration from and imitate. Even though bright colors and attention-grabbing patterns may be considered risky or edgy, there is no real risk in doing something that has already been done.
I noticed that many other designers at Fashion Week this season were inspired by past trends and looks. That inspiration hinders the progression of fashion if it is not channeled in moderation. The Marc Jacobs show consisted of menswear looks that reminded me of the everyday attire worn by 1920s factory workers: a very crisp and simple button down with a vest and trousers. The rusty and monotone color palette is what helped to evoke the vintage flare.
Jacobs even said himself, according to a label review in New York Magazine, "I like romantic allusions to the past." Well what about working toward innovation for the future? The past two decades of fashion and style have not been drastically different compared to how different the '90s were from the '70s. What trends or products will wholeheartedly define the 21st century, allowing it to stand on its own creative two feet? Sorry, Apple products do not count since you cannot wear them.
Technology has been the 21st century's saving grace in terms of innovation. Apple has dominated the market with its virtually "i" everything— from computers to phones to music devices. We can now literally have a conversation with Siri, watch TV on screens as large as a wall in our living room and refer to GPS instead of a fold-up map while driving. If we can think outside the box in terms of technology and science to create transformative and iconic products that define our time, why can't our form of dress be just as ground breaking?
The cartoon "The Jetsons" attempted to predict how technologically advanced our nation would become. We have advanced impressively in the technological department but the Jetson wardrobe is far more futuristic and definitive compared to looks from today. It may just be a cartoon in which imagination is key, but the lack of imagination that contemporary fashion is experiencing makes this 1960s cartoon's style more sartorially progressive than what we wear today.
Perhaps we have become a society against risk taking in fashion and prefer more comfortable attire. Maybe our consumer culture in which we are being sold everything without reason to create is the culprit. Either way, the stagnant fashion of recent times should not deter people from showcasing their originality outside of what style icons and everyday people from the past have done. After all, style should always constantly evolve to reflect the current events, moods and experiences of the time. I refuse to believe that we have done it all.  As long as the times are changing, then fashion can, too.